I. Profile drawing: (according to confirmation by both parties)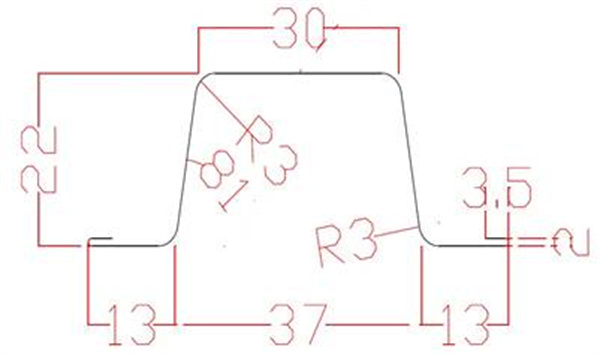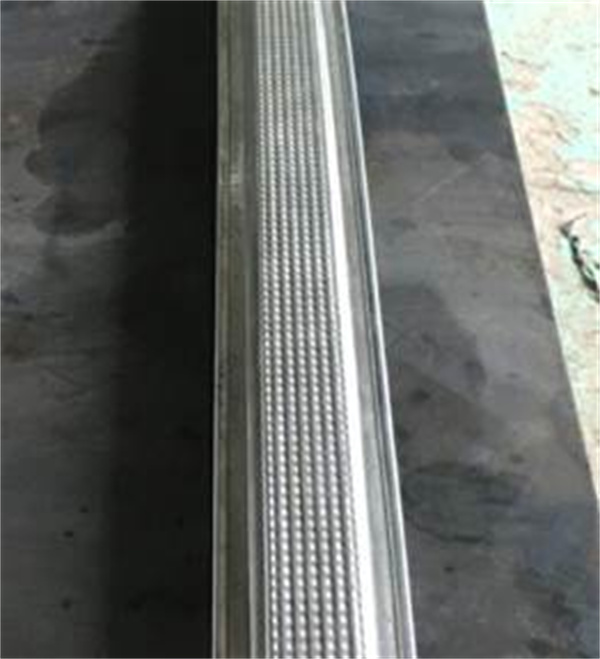 II. Process flow:
Passive unloading -----> Guide Feeding -----> Roll forming -----> Hydraulic Shearing -----> Discharge table.

III. Main Component Data:
1. Uncoiler:
i.   Uncoiler                                         : passive unwinding, manual tightening
ii.   Uncoiler load                                : ≤3 T
iii.   Inner diameter of uncoiler          : 508mm
iv.   Supporting roll range                   : Φ450-540mm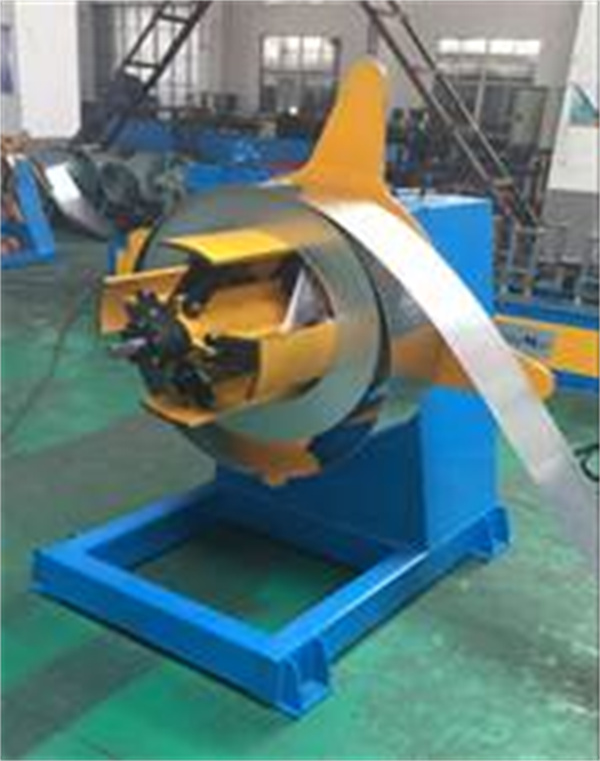 2. Roll Former:
1) Frame: tempering treatment after welding of high-quality steel.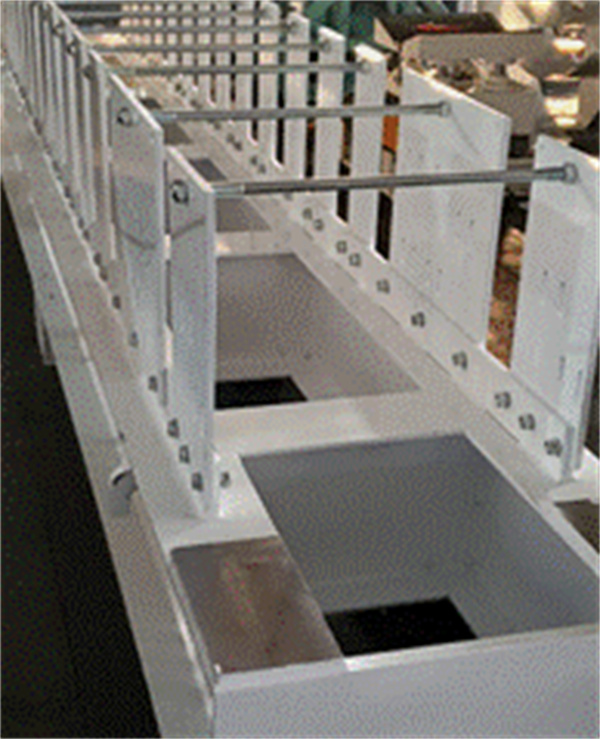 2) Forming machine form           : wall plate chain drive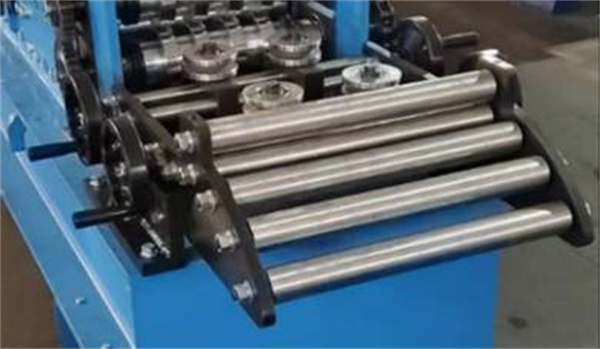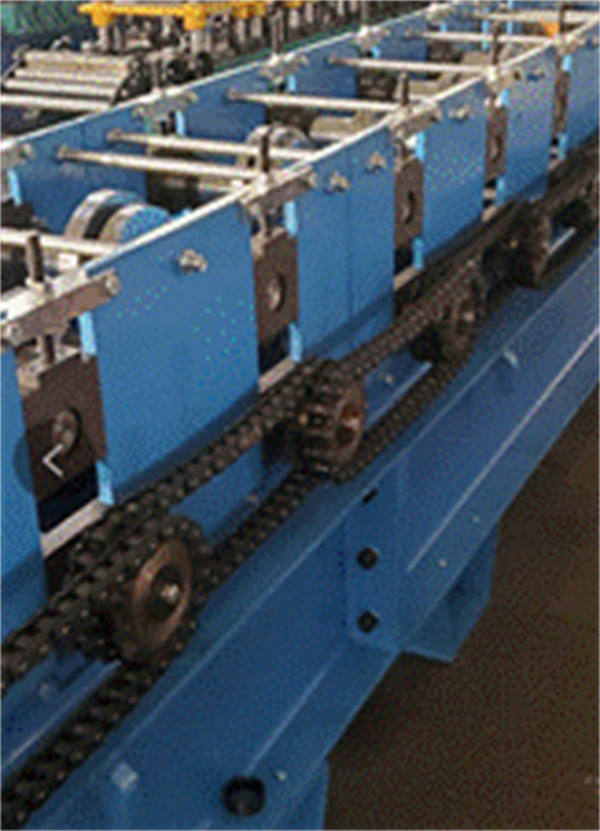 3) Shaft material             : 40Cr quenching and tempering treatment (HB220-260)
4) Shaft diameter                                       : Φ65 (Harbin bearing)
5) Motor power of forming machine : 7.5KW (hard gear reducer)
6) Linear speed of forming machine      : 0-20 meters\min (excluding cutting time)
7) Number of forming passes                  : 14 (including embossing roller)
8) Thickness                                   : 0.55-1.0mm (G550 steel)
9) Unrolled width of rolled material       : the actual test machine width
10) Length fixing                                               : ± 1mm
11) Roller material                                     : Gcr15 quenching treatment (HRC58-62)
12) Roll hard chromium plating               : ≥ 0.05mm
3. Cut-off mechanism:
1. Shearing method                                                 : hydraulic cutting after forming
2. Shear blade                                                   : 1 pair
3. Molding and cutting mold material             : Cr12M0V
4. Shear blade heat treatment                        : quenching treatment (HRC58-62)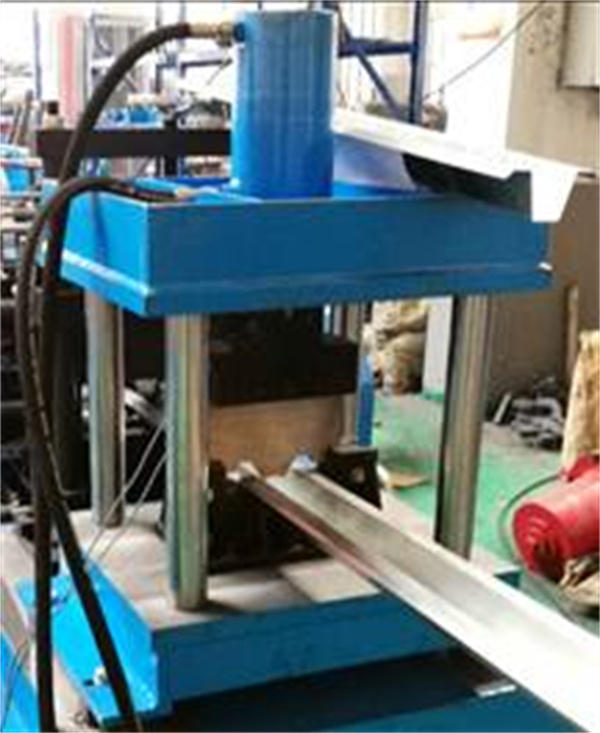 5. Power of hydraulic system                   : 4KW
6. Hydraulic station oil pump                    : vane pump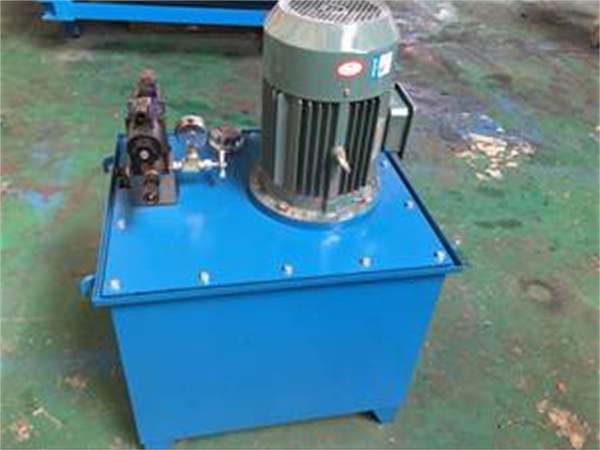 4. Unloading Table
1. Material receiving roller table structure: angle iron welding, roller type (no power)
2. Specification of receiving roller table: 2000mm * 2 pieces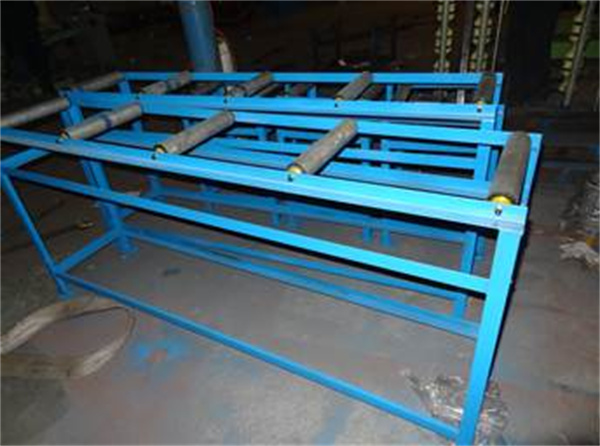 IV. Equipment structure composition:
The equipment host is composed of passive unwinding machine, roll forming host (including guided feeding, hydraulic cutting mechanism), discharging platform, hydraulic system, electronic control system, etc.
The processing of equipment roll parts is completed by processing machinery such as CNC lathes, which effectively guarantees the machining accuracy of parts and components, and uses various process equipment and testing equipment to ensure the equipment assembly accuracy.